Edison Opto unveils the DOB III series, which in addition to minimizing the size of a trendy luminaire, also enhances light performance for stylish lighting designs. This updated DOB III Series has a smallest LED module size of 34mm to maximize the interior space of a lighting fixture while making a compact light engine as flexible as possible.
DOB III Series power range from 4W to 40W
Minimize fixture size up to 30%
OTP Function, TRIAC DIM +Flicker<10% (typ.5%)
SVM < 0.4, PST <1.0, High efficiency 110lm/W
Comprehensive holder solution & suitable dimmer options
Higher performance beyond the NEW ErP regulations
▶ NEW ErP Regulations have been developed energy efficiency labeling standards for lighting products.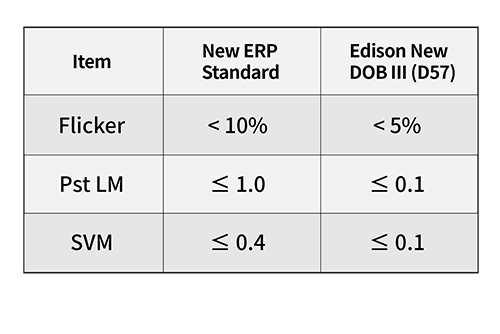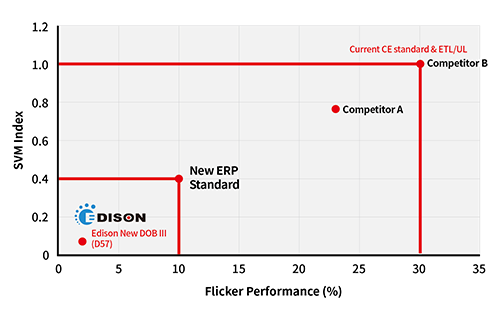 Edison Opto, as a LED Design & Manufacturing Service Provider, we providing comprehensive LED lighting solutions, and upgrading DOB III Series higher efficiency reaches 110lm/w and not only improved low flicker under 5%, but also maintain this outstanding effect even during dimming, in which light quality benefit to eye healthy, especially when people stay around for a long time.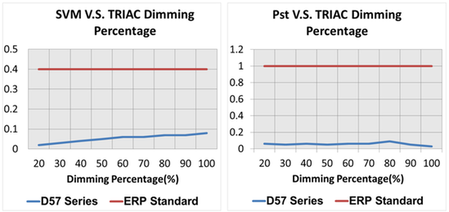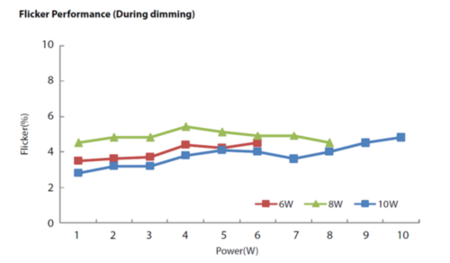 This innovation also enables the light source to maintain the stability of Pst LM<0.1 even when the light source is disturbed. According to the NEW ErP Ponmax energy label, the DOB III Series provides outstanding SVM <0.1 to suppress flicker more effectively and reduce visual fatigue to maintain the human eye more comfort.
▶ Applications
Indoor – Ceiling Track light, Spotlight, Recessed light, Down light, Pendant light;
Indoor Wall/Ground – Wall lamp, floor lamp
Outdoor – Projector, Pole, Floor, in-ground lamp
There is no driver required for Edison Opto DOB III Series, therefore to create a compact module would be easier for wiring and make sure an elaborate idea when LEDs and electronics are combined in one single exchangeable module.
With Edison Opto DOB III Series all the fascinating designs are in your hand, making a good quality of light as simple as your imagination.