To response the energy transition and LED lighting energy-saving needs, EDISON OPTO released the LED 2835 optimized version UE2.0 during the 2022 Light + Building in Frankfurt. The 2835 UE 2.0 is not only increased the brightness to 39.5lm (typ@4000K), but also the stable quality enables the UE 2.0 series easily to drive the ultra-high light efficiency of 230lmW by 25mA current.
Best luminous and color uniformity
CCT range from 2700K to 6500K
High color saturation,CRI ( Ra80) and good uniformity
Deliver 88 lm @150mA (4000K)
Max operating current @300mA
Enables halogen and CDM replacement
Save power consumption by 10%~20%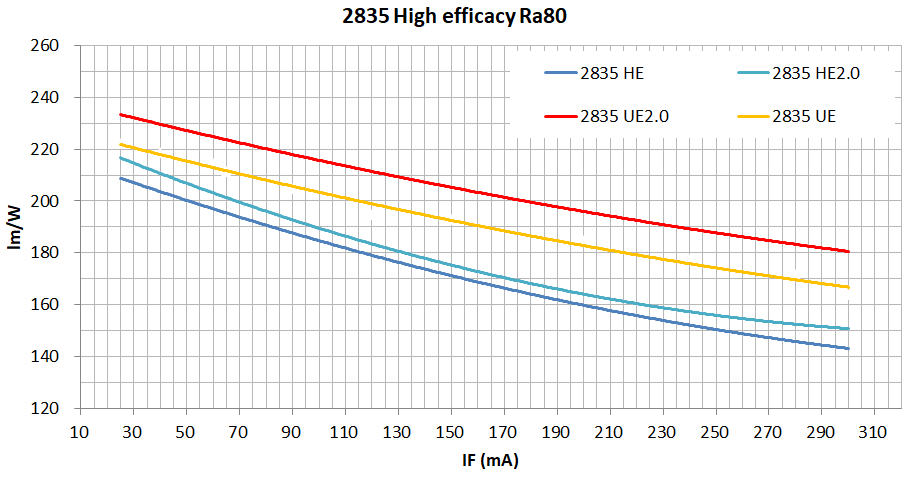 Since the launch of EDISON OPTO 2835 UE series, its excellent performance and compatible design have been recognized by customers, especially 180lmW@65mA are widely used because of its high performance. The PCT package design enables the product to operate at a maximum power supply of 1W; LM80 test > 72000hr (L70 > 100000hrs) The overall lighting design is more in line with the Energy Star "DLC" and other relevant specifications, saving 10% to 20% of the energy-saving efficiency.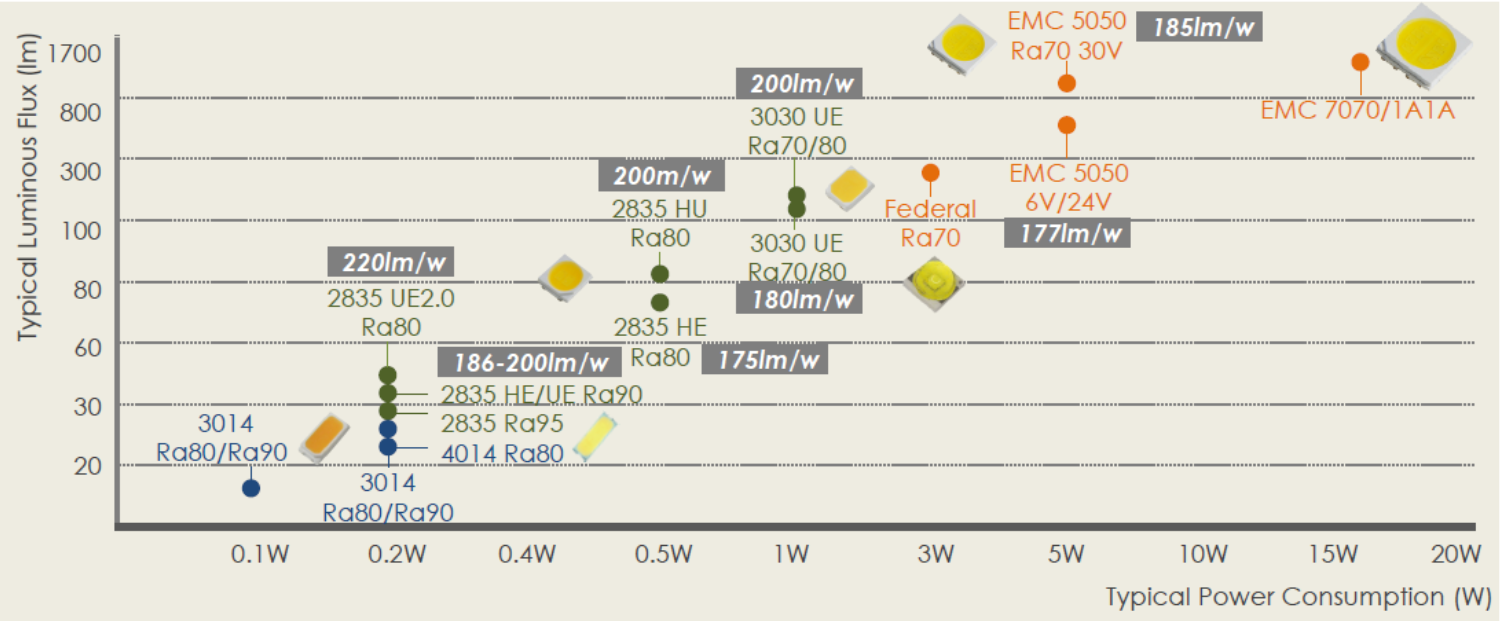 PLCC S Series 2835 UE 2.0 features ultra-high luminous efficacy 230 lm/W @0.05W (CCT 4000K Tj25) and a compact size which increases the flexibility in lamp design and expands the range of applications. With the outperforming efficiency, PLCC S Series 2835 UE 2.0 is optimized to be used in Down Light, Tri-proof Light, Pendant Light and General Lighting.